"Thank you Kathleen for working with me, I honestly felt that you helped me to "know" myself a bit more which has broken the stagnant energy I was currently in. Your non-judgmental approach left me feeling uplifted and determined to focus on my goals. I feel that your coaching style has been a perfect match for me and has empowered me to move forward believing in myself without the need of praise from others. I am setting my intention for BIG things as you can see in the attached photo 🙂 thanks to your help with seeing beyond my circumstance. "
"Kathleen is an incredible coach, a wonderful blend of structure & accountability mixed with deep patience and love. In our work together, she held me accountable for working towards the things that I really wanted, encouraged and championed me when I was struggling to do that for myself, and ultimately empowered me to find my own unique way of living in the world. I am more fulfilled and more confident as a result of our work together."
"Kathleen is an amazing coach, not only did she help me get where I wanted to in my life, she coached me in areas I didn't even know I wanted to work on- now there's no going back! When she coaches, she's all the way with you, she doesn't hesitate to taking on the 'bigger issues' in life!"
"My experiences with Kathleen Richards as a coach have all been superb. Kathleen has the ability to discernibly focus and ask cogent, relevant questions that have always helped me come to sublime yet great insight into myself. She is a skilled and earnest coach."
"Kathleen has a heart for helping others and it shows in her coaching. She completely focuses on the growth of her client. Her grasp of best business practices makes her a trustworthy coach who created a safe and respectful environment that helped to support and challenge me in my work as an entrepreneur.
Always positive and supportive Kathleen's style of coaching was effective for me. Her leadership skills inspired me to set a different course for myself, when it came to working from my home office, which led to small and large wins. Kathleen helped me to see that my challenges in having a home office were normal and that I could implement different strategies for success that would enable me to see what was essential and what's not and how to gauge what deserves my time and attention. Kathleen's insight helped me to get past certain frustrations that I had and freed me up to focus building the business I always knew I could have."
"Kathleen is an intuitive, effective, and professional coach. She brings a unique blend of business knowledge and acumen along with an ability to truly relate to her clients on a personal level — a combination that makes her a most effective coach for self-employed & business owners."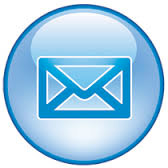 Join For
Good Stuff
You Are Invited to Join the Property Management Community
Enter your information to receive priority access to upcoming events and programs and my FREE Gift to you "5 Proven Strategies to Move from Stress to Success" or "3 Proven Strategies to Increase Revenue in 30 days."
(All information is kept by me and never sold. That is my commitment to you.)
No Fields Found.