Meet The Coach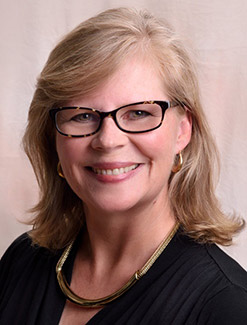 In December 2005 I purchased a 20 year old property management business. The business was within a division of a real estate company. By 2008 the real estate company was over extended and had to file for bankruptcy.
This was an extremely stressful time. I took the business out on my own and Portola Property Management was born. In order to grow the company I had to shift my thinking that, "no one could do it better than me" to "I need a team."
I continued to grow the company with the goal of working myself out of a job so I spend more time with my man who retired in 2001. This took a lot of work on my part and a shift in my thinking that, "no one could do it better than me" to "I need a team."
Fast forward to 2011 and for the next 4 years I was in the caregiving role for 4 family members all while running a property management company.
The company continued to grow and systems were in place but with my caregiving duties a priority I let the employees handle more of the business and as a result problems were surfacing with employees and clients.
Read More
I felt helpless, and didn't feel I had the necessary tools to handle the problems that were flaring up. What had worked for me in the past wasn't working in my current situation.
What was I doing wrong? I didn't know what to do and I didn't have the energy to deal with it. I love what I do but at times it is lonely being the boss and I needed a Coach to help support me. My coach became my Executive Board for my company.
One employee said, "You don't need a coach you already know what to do." Exactly! That is what coaching is about. I was so emotionally drained by all my responsibilities that I felt life was controlling me. Once I realized that I had a choice in everything I did and was able to reframe the way I looked at what was happening I was able to refocus my energy in a positive way. I love that Coaching works off the premise that I am the expert of my life and change comes about when I buy into what works best for me not what someone else tells me is best for my situation.
Read More
My coach asked me one day, "how long are you willing to tolerate the situation?" He also said, "Pain is inevitable, suffering is optional." My painful point came when
I lost a client with multiple units because my employees weren't managing the store so-to-speak and I had checked out emotionally from the business. I made the gut wrenching decision to make some tough changes. I completely revamped my organization and that meant letting some people go and hiring the right skill set for the direction I wanted to take the company. That one decision changed everything.
I was so convinced and had seen first-hand the power of coaching I became a Certified Professional Coach. My goal is to work with property management owners and residential landlords, to help them create the business and life that THEY want.
Read More
I feel renewed about my business.
I have new tools to be the leader I am meant to be and now I want to serve my colleagues to be the great leaders they are meant to be as well. We can have it all. We can have a profitable business that allows us to retire financially secure, to build a legacy for our families, to serve our local communities by employing great people, by managing real estate for our clients so they can devote their time to other things and to offer quality housing to people who are renting at this time in their lives. It is a wonderful career filled with service on many levels. I am truly proud to be a property manager and small business owner. It is my desire to share, serve and support those around me.
Read More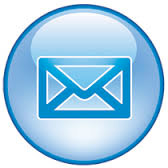 Join For
Good Stuff
You Are Invited to Join the Property Management Community
Enter your information to receive priority access to upcoming events and programs and my FREE Gift to you "5 Proven Strategies to Move from Stress to Success" or "3 Proven Strategies to Increase Revenue in 30 days."
(All information is kept by me and never sold. That is my commitment to you.)
No Fields Found.