Property Management Coaching and Consulting for Professionals & Business Owners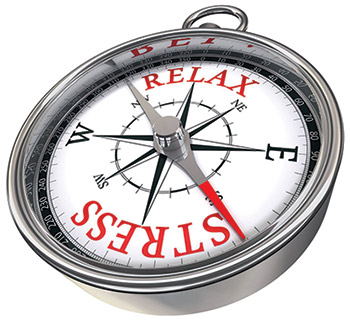 The Property Management profession is a wonderful one with lots of opportunities to be of service but it is also a highly stressful profession that can lead to burnout very quickly. I found that hiring a professional business coach helped me to stay focused on what was important for my property management business and also provided me with an unbiased professional to help me keep my stress in check.
The property management coaching programs below are to support the Professional Property Manager or Business Owner. When you sign up for any program you automatically become a member of The Property Management Coach Community which entitles you to:
10% discount on all services for NARPM members
An Extra 5% discount for NARPM Designation Candidates
Ability to participate in Community Giving by selecting a charity of your choice out of 5 provided to receive free coaching services by The Property Management Coach
Free access to monthly Wisdom Wednesday Tele-classes
Call to find out about upcoming programs and pricing. If you're unsure of whether or not you need a property management consultant or coach, give me a call and I will gladly analyze your situation for free without any commitment.
---
Group Coaching Programs for Property Management Businesses
Workshops 1/2 day to Full Day
Workshops are designed to be motivational, educational and offer an indirect way for property management business owners to get their employees on board with changes in the company or the business in general.
From personal experience I have found bringing in an outside property management consultant or coach allows employees to really hear maybe for the first time what management wants. Employees tend to be more open when information is presented from a third party than from the "boss".
Read More
Retreats 1/2 day to Full Day
Retreats are designed to get the creative process flowing. It is a time to explore or problem solve challenges and look for new opportunities.
Retreats are conducted away from the office, in a safe environment to discuss openly strategic business issues and come away with concrete steps and a beginning framework for how to proceed toward the desired goals. Longer retreats will usually incorporate some "play" time together to build comradery, celebrate achievements and get inspired for the work ahead.
Read More
NARPM Designees
This program is designed especially for those of you who want to be the best you can be in your profession and have decided to get a designation through NARPM®.
As an educator and life-long learner once I joined NARPM® the next thing I did was get involved in my local chapter, then pursue my designations. From my experience I was able to get my designations RMP® & MPM® in 18 months. I say this not to brag but to share with you that at the time I signed up for my RMP® I did so with a colleague. NARPM® allows 3 years to complete your designation and like many the business of being a property manager takes over and my colleague 10 years later still hasn't gotten their RMP®. Business and Life get in the way of our goals. We get distracted and lose our focus. Part of the designation process is to get involved actively with NARPM® which in turn makes the organization stronger and better as a collective. So the reason for having a program dedicated just to you is to be your accountability partner to get you to your designation sooner versus later or never.
This program is designed to get you your designation in 12 months or less. There will be weekly group calls for the first month to get everyone up and running towards their goal. Months 2-6 there will be 2 group calls per month to keep everyone accountable and motivated. These calls are also a time to ask questions and to celebrate what others are doing to stay on track. The final 6 months are 1 group call per month to check in with each other. In addition to group calls there may be opportunities at conferences when we have an in person meeting to high-five each other and keep the momentum going.
We will put together your action plan and deliverables and the group coaching will provide the accountability and support necessary to reach your designation on time.
Of all my designations, the one I am most proud of as a business owner is the CRMC®. This is a designation awarded to the Company that I have put my blood, sweat, and tears into over the last 10 years. The other designations added to my personal growth but the CRMC® was the crowning jewel. I have the plaque proudly displayed in the reception area of my company.
Call to find out when the next Designation Program will be offered.
Read More
---
Individual Business Coaching Programs for Property Managers
Stress to Success Kick Start Program
This program is an excellent starting point for understanding your stress profile as a property manager. In this program you will take the S-Factor Assessment and receive a 1-2 hour debrief of the assessment results.
This assessment measures your Stress under normal circumstances and under pressure and how you typically react to Stress. The other assessments (Wheel of Life & Values Assessment) that will be given to provide an overview of all aspects of your life (business and personal) and where things are out of balance or in need of some attention.
Once the assessments are complete a plan of action can be put in place to address areas that you want to work on whether professional, personal or both. The commitment is 3 months with 2 calls per month. At the end of the 3 months you can exit out of the program or continue with personal coaching or sign up for other programs.
Read More
Maintenance Program
You need to be an existing client or have completed a prior program. In this program, you get 12 sessions for
the price of 8.
This is great for when you need extra sessions, or want maintenance on an ongoing basis or just a spot coaching session when necessary.
Read More
Personal Diagnostic Program – Assessments and Debrief Only
In this program, you will take all the different assessments offered from the S-Factor Assessment (Stress Assessment) to the Wheel of Life and Values Assessment. You will be debriefed on all assessments.
Sometimes just being aware of our tendencies and seeing on paper the areas in our lives that are being under represented will be enough to motivate us toward change. Being mindful of who we are and how we show up in the world and gaining an understanding of how others perceive us is an invaluable gift to ourselves and our growth.
Read More
Just for Me Program
This program is customized just for you. A minimum of 4 sessions is required.
---
Speaking Opportunities
The Property Management Coach is always available to speak to community groups, local NARPM chapters, property management associations and at conferences or other events. Just give me a call to discuss the possibilities.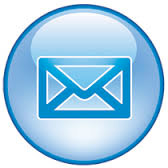 Join For
Good Stuff
You Are Invited to Join the Property Management Community
Enter your information to receive priority access to upcoming events and programs and my FREE Gift to you "5 Proven Strategies to Move from Stress to Success" or "3 Proven Strategies to Increase Revenue in 30 days."
(All information is kept by me and never sold. That is my commitment to you.)
No Fields Found.