Community Giving
Free Coaching
As mentioned at the outset once you become a client of The Property Management Coach you get to select 1 out of 5 organizations that The Property Management Coach will provide FREE Coaching Services. The 5 are outlined below.
Veteran's employment services (transition and employment coaching)
Family Homeless Shelter (transition and life coaching)
Disaster Relief for persons affected by event (transition and life coaching)
At-Risk-Youth (life coaching)
Caregivers for Alzheimer's – elder care (transition and life coaching)
So you may be asking, "What is the difference between coaching and counseling?"
Counseling focuses on the past to help you cope with the present.
Coaching is focused on the future and may touch on past events to help you break through what is holding you back to be able to focus on the action you need to take to move forward toward your goals. Coaching believes that the client has the answers and are the experts of their own lives they just need someone to help them get the realization moments that they are the drivers of their lives not the passengers. They always have the Choice which when under stress or difficult life situations people feel out of control because they believe they have NO choice. Coaching allows the person to get back behind the driver's seat and take charge of their lives and chose the destination.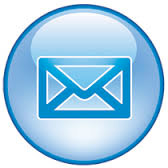 Join For
Good Stuff
You Are Invited to Join the Property Management Community
Enter your information to receive priority access to upcoming events and programs and my FREE Gift to you "5 Proven Strategies to Move from Stress to Success" or "3 Proven Strategies to Increase Revenue in 30 days."
(All information is kept by me and never sold. That is my commitment to you.)