Today we are talking about some of the ways that you can manage stress as a Property Manager. These are some quick and easy tips that can help you if your stress level is a bit overwhelming.
Tip 1: Organize your day
Leave some room in your calendar so when a client pops in unannounced or something happens, you have the time to deal with it gracefully. Not having enough time in your day will only make you more stressed.
Tip 2: Gain some perspective
Take a step back and put a situation in perspective. Sometimes, when things get heated, we get wrapped up in the immediate story. At the end of the day or in the big picture, is this particular issue really that important? It probably isn't, so gain some perspective.
Tip 3: Ask for help
Ask for help from your team members. The whole point of having a team is that you're there to help each other. Reach out when you are feeling stressed and you need some help getting things done.
Tip 4: Take care of yourself
Exercise, eat well and get plenty of sleep. We have heard these instructions our whole lives, but it's true. If you come to work well rested and feeling refreshed and productive, you'll have an easier time managing any stress that comes your way.
Tip 5: Have more fun
Put more fun into your weekly schedule. It's important that you do something fun once in a while. Spend time with friends, go listen to music, do whatever it is that will help you relax and have a good time. Find a way to care for yourself and rejuvenate yourself. This will make an impact in your work life and help you manage your stress.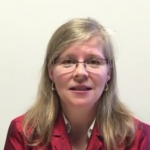 If you'd like to hear more about how to handle stress as a property manager, please contact The Property Management Coach.