Today, we are talking about something we hear a lot about at conferences and meetings: when should I sell my property management business?
First, you have to determine what your goal is. If you want to pass the business down to family members or you want to sell, you'll need to have a succession plan in place. You don't want to be in the position where you're forced to sell one day, whether that's because of a medical condition or an emergency. If you don't have a plan, you'll get less for your property management business. Know what your end game is going to be.
Once you have done that, spend a little time researching. What would you be looking for if you were going to buy a business? What would you want to see? Do some research and find out from other people you know. You have spent your entire career in this business, so figure out the best way to get it ready to sell so you can maximize that business.
I can't really tell you when to sell, but you don't want to wake up one day burnt out and frustrated or hating what you do, and then selling your business out of frustration. That's not a good way to sell the business you have spent your whole career building.
Decide what your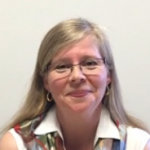 values are and what you want. Maybe you want to keep the employees in place or sell to a colleague. Spend some time deciding what you want and put a succession plan into place. As you're building your company, build a process for selling it.
If you have any questions or you'd like to talk about getting your property management business in a good place that you can comfortably sell it, please contact us at The Property Management Coach.