When you want to own a property management company, you have the option of buying into a franchise or starting your own independent business. Today, we're talking about the differences.
Pros and Cons of Franchising
I do property management coaching for a few clients in a franchise. One of the things people need to realize before buying a property management franchise is that there may be a misconception about the work that's involved. People think that when they buy a franchise, they have all the systems in place and it will be easier because they're working with a well-known name. But remember – you're still an entrepreneur. And, you're still going to have to do the work. Keep that in mind.
Do your research so you know what costs are involved when you're buying into a franchise. One of the great things about being in the franchise is that you have built-in name recognition, and there are often procedures and foundational processes in place. They also have corporate training to help you along. So, if you're a complete newbie to property management and you know nothing about it or you're changing careers, a franchise may be the best way to go.
Pros and Cons of an Independent Property Management Business
If you've been in the property management business or real estate industry for a long time, you might want to start your own company. That's all good and great, too. There is no one way of accomplishing the same goal. Keep your market in mind. In Santa Cruz, we don't have franchises. It's very local; and business owners know that franchises don't work. We have been trying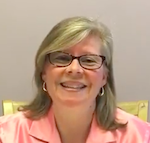 to get an In- N-Out Burger for ages, and it will never happen. Our market includes independent owners only. So, do your research. Find out what kind of tools you're getting if you do franchise. If you're doing an independent business, you'll need to establish those procedures and systems. Either way, it will take a lot of work to make it happen, so be prepared.
If you'd like to talk more about franchise vs. independent business, please contact me at The Property Management Coach. I'd be happy to help you make this decision.