I am Kathleen Richards, the founder of The Property Management Coach and today I wanted to share a little bit of personal information about how I got into business coaching. After all, I have been a property manager for 10 years as the broker and owner of Portola Property Management.
Have you ever found yourself in a situation where you're working 24 hours a day, feeling completely overwhelmed and exhausted and everything you do is for your property management business? Maybe you don't have any employees and you're doing everything yourself. You might find that you're getting burnt out because you don't get to spend any quality time with your family.
That's what was happening to me. I was in a position of care giving for four years for three of my relatives. Being the organized person that I am, I just calendared it and I didn't realize what was happening. But after four years I was really getting burnt out because I was trying to juggle my professional commitments and care giving duties. I was just overworked.
So I was starting to have some issues in the office because I wasn't here all the time. The things that I had done in the past just weren't working for me anymore. I started looking around and I found a business coach. The business coach helped serve as my executive board. The coach asked me some tough questions which allowed me to be better focused on my priorities and what I needed to do to run my business and still manage my care giving duties. The results were so transformational that I decided I wanted to become a certified coach myself.
After a year of training, I am now a certified business coach. I decided to launch another company called The Property Management Coach. I am trying to help my colleagues – other property managers – or landlords of individual properties with putting some balance back into your life. I want to help you ask the important questions that will help you achieve what you want. You are putting endless amounts of blood, sweat and tears into your property management business. Sometimes you need a sounding board or someone to help you focus your energy where it needs to be.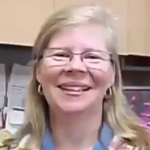 I offer a number of different coaching programs, from one day retreats to one-on-one coaching to workshops and intensive workshops where we do three months worth of work in one day.
I hope you'll check out the rest of my website and see if there's anything that will help you. Our goal is to bring the passion back into your business and remind you of why you started your own property management company.
Please contact us at The Property Management Coach. I look forward to talking with you.