One aspect of growing your property management business is through nurturing the relationships that you already have in place. New technology is great and helpful, and all of the social media marketing and communication is also wonderful. But sometimes, old school relationships will serve your property management business better.
How to Nurture Your Business Relationships
Simple things like writing a thank you card to a vendor or a prospect can go a long way. I like to send a note to owners saying thank you for inviting me to look at your rental property. You can also ask your vendors for meet-ups. Figure out how you can you support them in their business. At tax time, I like to send lunch over to my CPA's office because I know they are super busy and crunched for time. With my vendors, I give them gift cards for gas that they can use in their vehicles.
Establish Real Relationships
Get curious and ask questions when you're talking to your owners, prospects, tenants, vendors and any other people you work with. Get to know them on a personal level. Chat with owners and tenants whenever you can, and build time into your schedule to do that. Offer client appreciation events. I have done this for years with my owners and vendors. It allows me to build real connections with them and they end up referring their friends to me. One of my biggest streams of business comes from my carpet cleaning guy. He cleans places and asks owners if they have a property manager. You can share something you learned at a conference with one of your vendors to help support them in their business. Refer business to them and they will refer more business to you.
Be Sincere and Supportive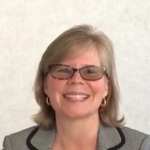 Be sincere when you're dealing with other people in your business. That's really the bottom line. When people feel like you're supporting them, they will be more than happy to support you. It works for all parties.
If you'd like to talk more about how to nurture those relationships and grow your property management business, please contact me at The Property Management Coach. I'd love to help you.