Many of the property managers I talk to are getting some great leads from their referral sources or their online marketing efforts, but those leads are not turning into new business. If that's happening to you, it's time to focus on converting those leads into new property management contracts. Below, I will give some advice on how to close more owner leads.
Getting Comfortable with Sales
You probably don't think about yourself as doing sales. So first, stop and think about what a salesperson means to you. What are the feelings that are coming up around that? Many times, people have negative feelings associated with the word "sales." It's important to change your frame of reference. We are all sellers. We even negotiate with spouses and children for the things that we want and need. There's a great book called "To Sell is Human" by Daniel Pink. Give that book some attention because it takes a good look at what sales really is.
Selling Property Management is Offering a Service
So reframe the concept of sales for yourself, and realize that you are offering someone an opportunity. You're helping to solve a problem for someone. Maybe the lead you're getting is somebody who doesn't have time anymore to manage their rental property. But you have the expertise to do it. When you realize this, you can think of yourself as not necessarily selling to the owner lead, but offering your professional services to someone who needs them. Be confident in what you are doing. When you know your value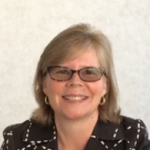 and how great you are at what you do, you can talk confidently with a prospect and turn them into a new client.
So for more information on how to close that sales process and really turn that lead into a contract, contact us at The Property Management Coach. We'll put together a specialized plan that works for you.