You can grow your property management business without adding doors. Instead of going after doors, you can grow revenue and expand that side of the business. It's a different approach, but it may work in your market. In today's property management coaching discussion, we're sharing a few things you can do.
Higher Quality Properties
Start with your certain number of doors that you currently have, and then as you bring on higher end properties or properties that can earn more rent, you have the opportunity to cut loose the lower end properties. You can also begin to eliminate those that have a lot of maintenance needs, especially if you don't have an internal maintenance department. There may be owners who gobble up a lot of your time. Cycle these things through so you're earning more on better properties.
Additional Services
Think about additional value-added services you can provide to your clients. My market is small, and this is how I grew my company over the years. I have an in-house maintenance department, which I did because I wanted to be responsive and maintain control. Santa Cruz is a coastal community, so when surf is up, good luck getting a vendor to your property. Our in-house maintenance department is profitable and generates revenue.
Look at other services you can provide. We have a pet program. This allows owners to open up their properties to pets, and we charge tenants twice a year for services like pet inspections. Owners love it. They are reassured the property is not being destroyed by pets, and they don't have to spend any money on it because we charge the tenants.
Consider Your Competition
Look at the different requests you may get from people that you say no to. Why are you saying no? Look at your competition and set yourself apart. Offer a service they aren't offering. For example, maybe you provide tenant placement services. When an owner calls you because a tenant is moving out and you will be hired to find the next tenant, offer a service to help with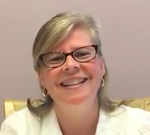 the current tenant's move out. You can do the security deposit return and the move out inspection. That means you handle the move in and the move out and finding a new tenant. Over time, that might lead to full management services. It's a true value you're providing, so start thinking about services you can provide.
For additional tips on services you can provide and ways to increase business revenue, contact me at The Property Management Coach. I'd love to tell you more.