Property management growth is getting tremendous attention lately. A lot of people in the property management industry are talking about doubling their doors and dramatically increasing the number of doors they manage. You need to stop and think about whether this is right for you.
Property Management Coaching: Preparing for Growth
There's a lot behind the scenes that needs to happen when you're growing a business, and it doesn't always mean you're making more money. Growth comes with the requirement that you hire more people and make changes in your business systems. So, be clear about what kind of business you want so you can move forward. Make sure you have your foundation and your systems in place for that growth. It's terrible to put in all the money to get the business, and then you earn that additional business, and you struggle to manage it. People won't be satisfied with the way you're working, and that will ruin your reputation. It's harder to fix that reputation later. Plan your business and remember that it's okay to grow slowly.
Property Management Coaching: Advantages to Slow Growth
If you end up needing a loan to help with your plans for business growth, I can tell you from personal experience that banks actually like it when you can demonstrate a controlled growth. It means you have good systems in place and you can control the flow of business as you build your capacity and bring on more staff. You'll also need some time to train your new staff, and they will appreciate having that opportunity to help you build the business slowly. If you spend a ton of money on marketing, and you bring in a lot of business, but then you're not be able to manage it, your employees and your clients will be demoralized.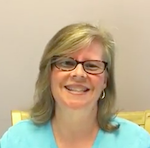 So, decide: do you want to grow or not want to grow? Either choice will work. If you're going to grow quickly, make sure everything is in place to manage it and meet the needs of your business.
For more property management growth tips, please contact me at The Property Management Coach. I look forward to speaking with you.